PNNL says restaurants can cut energy use by 50%
Posted:
Updated: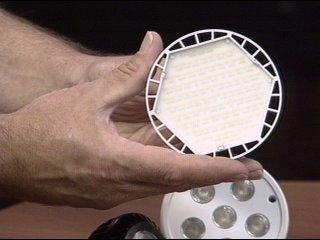 KENNEWICK, Wash. -- A new report from Pacific Northwest National Laboratory shows restaurants can reduce energy use by more than 50% by adding ultra-efficient appliances. This would not only help restaurants save money, but it would also help out the environment.
The Red Lobster in Kennewick is one of many restaurants across the country trying to cut back on energy use. They started the effort over 2 years ago, with help from PNNL.
Manager Jessica Bennett says, "they installed a new freezer lighting system. They used LED light that replaced our fluorescent lighting system."
By inserting the new lighting system, Red Lobster was able save energy and also fix a recurring maintenance problem that happens with most fluorescent lights. All it took was replacing a few bulbs. "It doubled the amount of lighting in the freezer. It's 15 degrees cooler, so it helps the quality of our product. It stays fresh longer," says Bennett.
PNNL's report shows restaurants can also save energy by using ultra-efficient appliances, heating, ventilation and air conditioning systems. Because light bulbs are the most affordable, this is usually the first step.
Steven Parker, Chief Engineer says, "we were able to show them how to reduce the operating time of the lights by 80% and reduce the power requirement of the lights by 70%."
Red Lobster hopes to continue reducing their energy by adding LED lights throughout the restaurant. "That can reduce power requirements by as much as 80% and still provide the same quality and quantity of light that you want at the dinner table," explains Bennett.
Although changing to more energy efficient appliances can be costly, the report says that in about two to three years, the investment would pay off.