Task Force says Tri-Cities is a drug hub
Posted:
Updated: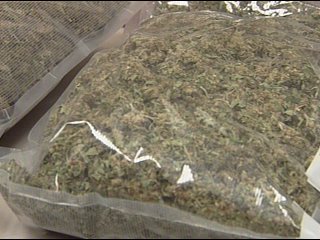 KENNEWICK, Wash. -- It is no secret the Tri-Cities is growing; but with growth, comes problems. Problems like the fact our area is a major drug distribution hub for the Pacific Northwest.
The Kennewick Police Department is the parent agency to support the Tri-Cities Metro Drug Task Force. We can't tell you where their actual office it. Very few people know the location and that is how the undercover detectives want to keep it.
Local and federal agencies are keeping a close eye on the growing Tri-Cities. Captain Scott Child, with the Tri-Cities Metro Drug Task Force says, "a lot of drugs do come to our area, it will sit here and then be distributed to other areas throughout the Pacific Northwest."
That is why Kennewick, Richland, West Richland, Pasco and both Benton and Franklin Counties put together the Task Force.
Captain Child says, "based on our geographic location here in the Tri-Cities that we are a hub, if you will for a lot of narcotics that comes in our area from Arizona and Southern California and even as far away as Mexico."
The undercover detective says there are two major reasons for this; the highways are centrally located and the history.
An undercover detective says, "We do have people that have been here a long time, and families that probably have direct links to cartels and drug highways, so to speak, coming from Mexico."
In 2010, the task force opened 172 new cases, and made 54 arrests. In 2005, they opened 409 cases, and made 115 arrests. Their efforts appear to be working.
"These are all mid and upper level dealers. People who have the ability to obtain, and sell, and distribute, you know, multi ounces and pounds per month," explains the undercover detective.
Detectives say they have seen a resurgence in cocaine and heroin in our area, but the majority of their investigations revolve around methamphetamine and marijuana.