Richland middle school uses special session to prevent bullying
Posted:
Updated: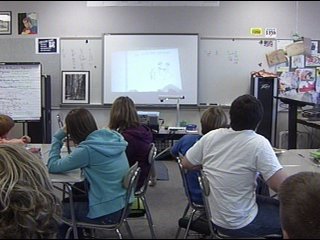 RICHLAND, Wash. -- Bullying is a problem, but one Richland school's approach is being viewed as refreshing by the students and staff involved in a summit.
Inside a classroom at Carmichael Middle School students usually learn about the basics, reading, writing, and math. But for a half hour today, these students learned about the issue of bullying and how to properly address it.
"When you're being bullied, it's like one sided and you can't really do anything," says 8th grader Ethan Whattam. " It's the bully. They're like bigger then you or they have other groups bullying you and stuff and it hurts you."
Clayton Winters, another 8th grader at Carmichael, says that an incident with a bully resulted in him re-thinking his self worth, "I just really thought, am I really this bad. Am I annoying or something, and it just didn't feel that good."
A lot of the students in the session expressed what the summit has taught them, "I've learned that bullying you can overcome it and that it's not ok to be a by standard you need to help people,"says 8th grade student Sarah Zorich.
The session is part of a four part series that Carmichael Middle School has implemented to educate students about why bullying is bad and how it effects its victims, says Vice Principal Brian Stadelman, "In just the short 4 weeks that we've been talking about this I've had lots of good feedback from the students and staff regarding just getting everybody on the same page and recognizing that bullying is around."
The program is having success with the number of suspensions that have decreased at the school. At this time last school year, the Carmichael Middle School reported 26 suspensions. So far this year, there have only been 13.