Riding Past Obstacles: The Zachary Garcia Story
Posted:
Updated: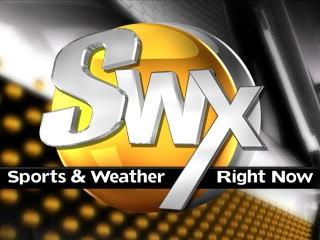 Selah, WA--
Sometimes people amaze us and beat odds that seem almost insurmountable, but that is the case with one Selah 8-year-old boy named Zachary Garcia.
When Zachary was born his mom Crystal Garcia was told by doctors that he was, "basically going to be a vegetable. Not going to be able to talk or eat on his own or anything like that."
His father Sal Garcia added, "When he was in ICU grabbing on my finger before they even sent him to Seattle I was looking in his eyes, and there was no way this kid was going to be a vegetable"
Zachary Garcia was born on June 24th, 2002. It was anything but a normal birth. An emergency C-section revealed a tumor on young Zachary's back. At that time doctors diagnosed him with a severe form of Spina Bifida, a condition leaving him paralyzed from the waist down. By removing the tumor doctor's also feared Zach would never be able to talk.
Sal said, "God gives strong people special gifts."
Crystal added, "Every little thing that he did we were just excited to have happen."
Sal continued to believe saying, "You could see some sparks in his eyes. There's no way he's going to be that bad. He's going to be alright."
Eight year's later. Zach can talk, laugh, and race quads.
Zachary said, "It's perfect. It's the best sport ever."@
The Garcia family loves riding four wheelers. In fact, there's a little track outside of their home in Selah. This summer Zach's father Sal found an AD on Craig's list's on flat track racing. After a few calls, Zach went from his backyard to racing other kids his age.
Zach in the spirit of the movie Talledega Nights said, "If your not first then your last."
His father Sal added, "He's number four out on the track... He's not a kid in the wheel chair."
Crystal noted how valuable racing has been for Zachary's social life: "He'll go up to the other quad riders when we're out at a race or something. Hey how's it going. Good job. I saw you out there, and you know he's just socially he's just really coming out of his shell."
Sal added to that by saying, "He's always had the confidence. I think it's just helped him find it. That he has something in common with all these guys now."
After all the obstacles he's lept over, he's confident he can become a professional racer, and as a back up plan a teacher.