Central Defense Intercepts Six Passes in Victory
Posted:
Updated: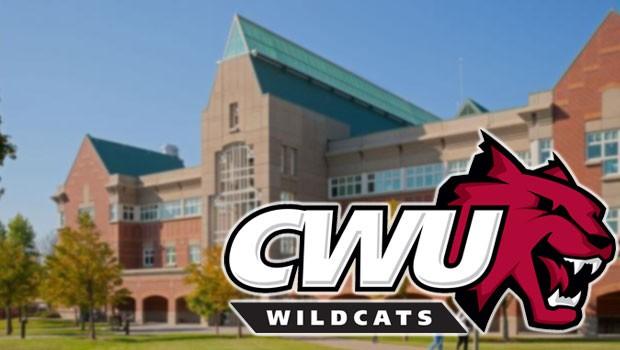 ELLENSBURG, Wash. (Nov. 6) -- Redshirt freshman Stan Langlow (University Place, Wash./Curtis HS) became the first Central Washington University player with three interceptions in a game in 40 years, and the Wildcat defense finished with six total interceptions and seven takeaways overall en route to a 34-7 football victory over visiting Simon Fraser on Saturday afternoon at Tomlinson Stadium.
The Wildcats improved to 7-3 overall and 6-1 in Great Northwest Athletic Conference play and clinched no worse than a tie for the 2010 GNAC championship with their win and a 26-24 win by Western Oregon over Humboldt State. CWU hosts WOU next Saturday (Nov. 13) in the regular-season finale at Tomlinson Stadium.
Langlow, who entered the game as Central's leading interceptor this season with four picks in the first nine games, had two of his interceptions in the first half on Saturday. He later added his third takeaway on the second Simon Fraser possession of the third quarter, logging a 48-yard return, as the Wildcats came away with interceptions on each of their first two defensive series in the second half. Langlow became the first CWU player since Bill Morrison against San Francisco State on Nov. 7, 1970, to pick off three passes in the same game.
Saturday's game between the Wildcats and Clan started similarly to the first meeting of the season between the two teams in Burnaby, B.C., as neither team scored in the first quarter. Central got on the board first, capitalizing on the second of Langlow's interceptions, as sophomore Sean Davis (Federal Way, Wash./Todd Beamer HS) made a 22-yard field goal with 9:33 remaining before halftime for a 3-0 lead. CWU then added to the advantage on its next possession, as senior Bryson Kelly (Mukilteo, Wash./Kamiak HS) totaled four carries for 39 yards on the five-play drive, capping it with the first of his two two-yard scoring runs in the game.
The narrow margin turned into a blowout early in the second half after senior Paul Wright (Martinez, Calif./De La Salle HS) intercepted Greg Bowcott on the first play from scrimmage after halftime, and Kelly followed up with consecutive carries of 24 and two yards to push the lead to 17-0. The Wildcats then added to the advantage following Langlow's final takeaway, scoring on a 52-yard pass play from sophomore Ryan Robertson (Sammamish, Wash./Eastlake HS) to senior Chris Smith (San Diego, Calif./Helix HS).
Later in the quarter, redshirt freshman Ishmael Stinson (Tacoma, Wash./Charles Wright Academy), who had run for a career-high 154 yards at Simon Fraser on Sept. 25, scored the Wildcats' final touchdown of the game on a 22-yard run with 2:40 to go and make it an insurmountable 31-0 score.
Simon Fraser did come back and score on its very next offensive series to break Central's shutout, as Bowcott connected with Ben Allen on a 40-yard touchdown pass, but that is as much damage as the Clan would do against the Wildcat defense in the game.
Davis tacked on a 40-yard field goal with 5:09 left in the fourth quarter to cap the game's scoring, as Central Washington chewed up more than 10 minutes of fourth-quarter game clock with 13 rushing plays and just four passes in the final stanza.
Joining Langlow and Wright with interceptions were junior Dominique Gaisie (West Covina, Calif./Bishop Amat HS) and redshirt freshman Oscar Eason (Seattle, Wash./Mount Rainier HS).
Offensively, Kelly, Stinson, and freshman Louis Davis (Tacoma, Wash./Wilson HS) all had at least 70 net rushing yards and combined for just two lost rushing yards between them. Stinson finished with 74 yards and Davis with a career-high 70 on the ground.
Robertson attempted just 16 passes, completing 12 of them for 211 yards and one touchdown in his most efficient passing game of the season. Eight different players had at least one catch, although none had more than three, a total that both junior Justin Helwege (Sammamish, Wash./Eastlake HS) and senior Jamal Weems (Seattle, Wash./Cleveland HS) accumulated with 70 and 31 yards, respectively.
On defense, although the seven takeaways were the highlight, Central recorded 10 tackles for losses. Senior Adam Bighill (Montesano, Wash.) had just two TFLs but finished with a game-high 11 tackles to become the fourth player in CWU history with 300 or more career tackles. Junior Taylor Tanasse (Yakima, Wash./West Valley HS) finished with six total tackles including four for losses and the Wildcats' only sack of the game.
Central Washington's defensive exploits also including the containment of one of the conference's top rushers, SFU senior Gabe Ephard, who was limited to 39 yards on 22 carries. Ephard netted 222 rushing yards in the first meeting of the season between the two schools. Bowcott completed 17 of 26 pass attempts, but had more interceptions thrown (six) than pass incompletions (three). Taylor Wilkinson had 10 of the Clan's receptions in the game, totaling 50 yards as SFU finished with just 207 yards of total offense.
CWU will close out the regular season against Western Oregon next Saturday. The Wildcats, who were ranked eighth in the NCAA Division II Super Region Four poll this past week, remain in the hunt for their fourth consecutive NCAA postseason berth and will look to earn an outright GNAC championship when they face the Wolves.
COLLEGE FOOTBALL WEST REGION NCAA DIVISION II/GREAT NORTHWEST ATHLETIC CONFERENCE Central Washington 34, Simon Fraser 7 Full story to follow ... QUICK NOTES: By virtue of its win and the Western Oregon win over Humboldt State (26-24), Central Washington clinches at least a tie for the 2010 Great Northwest Athletic Conference championship. The Wildcats (7-3, 6-1 GNAC) lead by one game over both WOU and HSU (5-2 GNAC) in the conference standings and will host Western Oregon next Saturday (Nov. 13) at Tomlinson Stadium ... CWU redshirt freshman Stan Langlow had three of the Wildcats' six interceptions in the game, becoming the first Central player since Nov. 7, 1970 with three interceptions in a game (Bill Morrison last accomplished the feat against San Francisco State) ... The Wildcats' six picks were their highest single-game total since Oct. 28, 1995 versus Southern Oregon ... CWU senior Bryson Kelly made a triumphant return to the Wildcat backfield, collecting his third 100-yard rushing game of the season with 110 yards on 16 carries. He amassed 356 rushing yards on 46 carries with six touchdowns in two meetings with Simon Fraser this season.