Kennewick Police still searching for 1998 murder suspect
Posted:
Updated: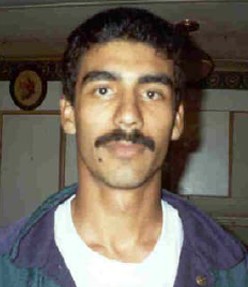 KENNEWICK, Wash. -- 12-years ago, Marta Villa Deleon disappeared from her Kennewick home.
Police say they knew the outcome wouldn't be good when they searched her home on 8th Avenue in Kennewick on June 8th 1998, the day she was reported missing.
Someone had forced their way in and there was evidence someone had been severely beaten, maybe even killed.
After two weeks of searching, and no Marta, a woman walking her dog in Hover Park near Finley found something wrapped in a piece of carpet. It was Marta's body, and she'd been beaten to death, with distinct wounds to her head.
Allan Knox was one of the detectives who worked on the case. He said the killer made no effort to hide Marta's body, other than wrapping it in the rug.
"He didn't try to take it in and hide it underneath the trees. They didn't even try to conceal it. Just kind of dumped it out alongside the road between the road and the trees," said Knox.
Knox said all along they've known Gustavo Maciel, a man with a criminal history was the killer, but he vanished into thin air right after the killing.
Detectives think he went to Mexico, but they know he still has family and friends in the Tri Cities area, so they're pretty sure he returns every now and then.
Knox says it all it will take to solve this crime is one call from someone who knows where Maciel is. "If we could just get any kind of information. If people would call. If they have information about where he is or where he often frequents. They could call us at the police station. We would appreciate any information we can get about his whereabouts. It was a brutal, senseless crime and it would be really nice to see this guy brought to justice," said Knox.
If you have any information about this case, Kennewick Police would like for you to call them. You can also call crimestoppers at 586-TIPS Or toll free 1-800-222-TIPS.
You can remain anonymous.