No new leads in case of teen left burned in a Moxee field
Posted:
Updated: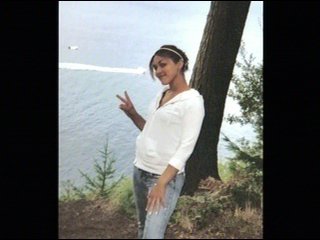 YAKIMA, Wash-- It took seven months to identify the body of Jaleeza Ann Lobdell. The 14-year-old was found on September 17, 2007 burned beyond recognition.
"It was torture not knowing. But I would go out with my family and put out fliers", says Kimberly Lobdell Jaleeza's mother.
In March of 2008, Jaleeza's mother was matched to the burned remains through DNA. The investigation revealed the troubled teen had a history of prostitution and drug use. She was last seen on the Westside getting into a car with people she knew. The Yakima Sheriff's Office handled the majority of the investigation, although it still isn't clear whether she died in Yakima County, or was just dumped there. This presents significant problems for the investigation.
"No one that we needed to talk to was in Yakima, they were all over on the Westside of the state", says Stewart Graham, Chief of Detectives for the Yakima County Sheriff's Office.
Jaleeza's body was dumped near an orchard on a maintenance road. This case remains such a mystery that it's still not clear what actually killed her.
"A likely scenario is that she died of a drug overdose at a party", says Chief Graham.
The sheriff's office initially investigated this as a homicide, but in 2008, after getting a second medical examiner opinion, they changed their minds. The coroner's office disagreed then, and they disagree now.
"She definitely had a large amount of cocaine, she also had carbon monoxide in her blood stream which indicated that she was alive when she was set on fire. It is still a homicide", said Yakima County Coroner Jack Hawkins.
Homicide or not, someone burned and dumped the teen body and her family and Chief Graham still want answers. If you can shed any light on what happened to the teen on the Westside, in Moxee, or anywhere in between, her family wants your help.