WA Attorney General visits Yakima, proposes new anti-gang bill
Posted:
Updated: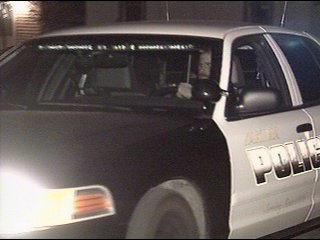 YAKIMA, Wash. – Washington state Attorney General Rob McKenna introduced a new anti-gang bill Monday at Miller Park and hopes the Legislature will consider it in their next session.
"The highest priority of government at any time but certainly with regard to gang violence, is to maintain community safety," said Attorney General McKenna. "If you don't have safe communities, nothing else matters."
The bill includes competitive grants for cities and counties with new prevention programs. It would also give local agencies the ability to order gang members to stay out of certain neighborhoods. Penalties would double for crimes near schools in an effort to target gang leaders.
"I don't know how many of you have lost a child, a cousin, a nephew, a friend but it hurts and it never goes away," said Dora Trevino.
Trevino was on of the speakers at the event outside the Yakima Police Athletic League building. She has spent the last decade advocating for better enforcement after her son was murdered in 1999.
There have been 25 homicides in Yakima County so far this year and about half are believe to be gang-related.
Even with a budget crisis, leaders hope the bill will get at least $10 million in funding.
"It is our goal, my goal personally to work as hard as I possibly can in the future to bring this bill to a reality," said Rep. Charles Ross (R-Naches) of the 14th District.
The bill has been in the works for four years, in that time the number of murders has gone up 100 percent in Yakima. Legislators are not sure this bill will get passed in the next session but they plan to bring it forward in future sessions if needed.
"This if for our kids," said Trevino "This is not just for the ones that have gone, are dead now but the ones that are remaining, that are growing up."