Why is America so fat?
Posted:
Updated: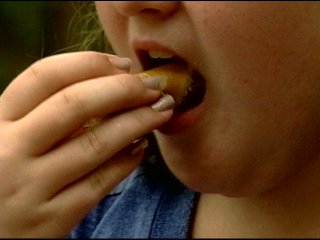 KENNEWICK, Wash. -- Seven out of ten Americans are overweight, and according to the Center For Disease Control 26.7% of all Americans are obese. In Washington, that statistics is slightly lower, with 26.4% of all people in the state are obese.
Nancy Krupin, a dietician and diabetes educator for Kadlec says, "Obesity has been related to increased incidence of coronary heart disease, hypertension, stroke, diabetes and certain cancers. Half or more of our long term costs are spent treating these long term chronic diseases and the problem with health problems related to obesity..those are long term costs..it's not like quick illness like the flu or an infection or something."
In 2006, Americans ranked up $147 billion dollars in medical costs related to treating obesity related health problems. An obese person pays on average $1429 more than a person who is a proper weight.
Dr. Elton Kerr who is behind a weight loss program for Lourdes Health Network called Ideal Protein says the way we eat has changed. "100 years ago, the average American ate 5 lbs of sugar, today the average American is taking 200 lbs of sugar per year," says Kerr. He also says Americans are always on the go and eat at drive-thrus which hardly serve any healthy choices.
Another reason Dr. Kerr says Americans are fat is because we Supersize everything. In our culture bigger is better. "We often eat what we see advertised on TV. When Coca-Cola was first brought out it was sold in 6 ounce containers, now when people go get a coke, they get a 64 ounce.'
This story was the first in a week-long series, focusing on weight loss and your health. Click here to visit our "How I Lost It" page.