Benton County Commissioner Benitz talks about future plans
Posted:
Updated: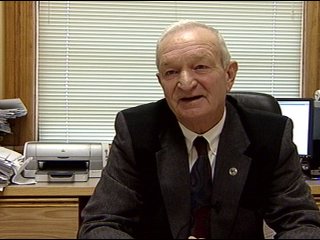 PROSSER, Wash. -- Since 1994, Max Benitz Jr. has been walking into his office as a Benton County Commissioner.
Now that time in his office is limited because of his defeat in the November elections, what does he plan to do next, "I'm going to take some time off and enjoy life and then look for some new endeavors."
Whatever those endeavors are, he will now have plenty for them. Serving on the board of commissioners for the last 16 years, voters decided to replace him with challenger Shon Small.
But, If you're looking for a bitter man, Benitz isn't showing it,"... people looked at the issues and made a decision, so I'll respect that."
For Benitz, politics is the family business. His father Max Benitz Sr. served as a state senator. So just two years shy of retirement age, is he hanging up his hat in politics?, "oh, nobody ever knows what's out there in the winds and things like this, but I'm very comfortable where I'm at, and I'm ready to move forward."
And for the veteran politician, that means finishing the job he was elected to do, "There are some other issues that the board is looking at and that's funding reduction from the state and so there is going to have to be some tough decisions made before the end of the year."
Benitz adds that he has no hard feelings towards his successor Shon Small. Adding, that if there was any advice he would give to the soon to be commissioner, it would be to never forget about the people you serve.