Catching predators in the Tri-Cities
Posted:
Updated: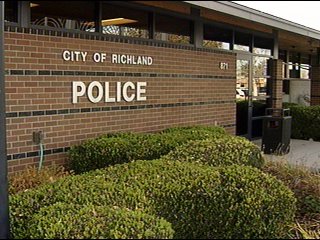 Last week, the Washington State Supreme Court ruled that it is legal for police officers to catch predators by posing as children online. Locally, none of the law enforcement agencies in the Tri-Cities use officers to pose as children online.
The Richland Police Department is the only agency that's investigates and looks for evidence of child pornography use.
Captain Jeff Taylor says the amount of work that goes into looking for this behavior is why Richland PD is alone in this type of work.
"I can't go into details but we can actually identify and monitor child pornography files that are being traded on the internet through file sharing programs," explained Captain Taylor. The unit will monitor the file sharing programs, and once they can build enough evidence that a person is actually 'in possession of' and sharing the content, arrests will be made.
Taylor adds, "unfortunately there aren't enough resources to completely dedicate to the problems you would never be able. Because of the internet, it's such a vast space, there's no way any police department will have the resources to totally shut it down."
While the unit responsible for tracking child pornography is limited in resources, they've arrested eight people connected to trading the online content.
Currently, two detectives are assigned to the team that tracks the online behavior.