F.D.A. sends warning letter to alcoholic energy drink makers
Posted:
Updated: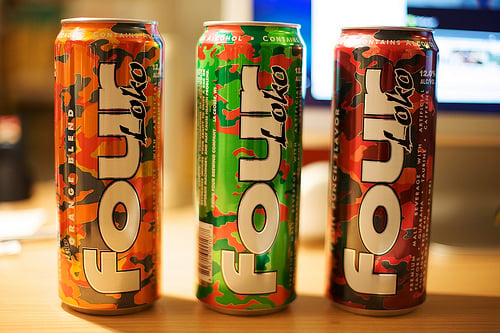 Today (Wednesday), the F.D.A. sent letters to four manufacturers of alcoholic energy drinks, warning that the caffeine added to their malt alcoholic beverages is an "unsafe food additive". They also said further action, including seizure of their products, is possible under federal law.
The company that produces Four Loko says it is removing caffeine to compromise with regulators that have been "difficult and politically-charged".
"We firmly believe that consumed legally, by adult purchasers we don't have the kind of problems that they're saying arise." says Jim Halstrom of phusion projects.
Attorney General Rob McKenna says he's glad the Food and Drug Administration is taking action against alcoholic energy drinks.
Last week, Gov. Chris Gregoire announced an emergency ban of such drinks in Washington state stores. The state ban, similar to those in Michigan, Utah and Oklahoma, takes effect Thursday.
Washington's action came after caffeinated malt liquor was blamed in the sickening of nine underage Central Washington University students.
Alcohol distributors and retail stores in Washington state have until Thursday, Nov. 18th to get the drinks off the shelves. Lonnie Cargill, Island View Market and Deli, says "I've had people come in and say that they thought it was bad, bad stuff I shouldn't have had in the first place, and then I've had other people come in and want to buy what they can get before it goes."