16 year old uses diet center to drop 50 lbs
Posted:
Updated: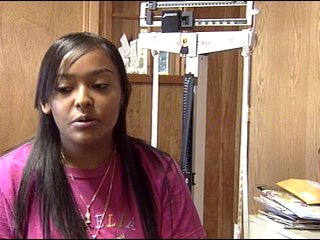 A 16-year-old girl has lost nearly 50 pounds. An incredible feat when you consider: according to the Centers for Disease Control, childhood obesity in the U.S. has more than tripled in the past 30 years.
16-year-old Sayani Carmona started at 213 pounds. She's lost 48 pounds in the past nine months.
Carmona says, "it came at a time where my mom was washing her clothes and she had a pair of pants and I thought they were mine. Then I tried them on and they were kind of loose, which was kind of weird. Then my mom told me I was wearing her pants and that's when I realized...wow, I really had to lose weight because I'm going to be obese and I'm barely 16."
That moment was when Carmona started going to the diet center in Sunnyside. She started working with Mary Van De Graaf. She has coached Carmona on how to eat right and exercise.
Carmona now eats diet center meal bars, makes smart choices in the cafeteria, and even cooks her own dinner sometimes. "Sometimes I run stairs and then I hear music in my room while I'm doing exercises," adds Carmona.
She even joined her high school soccer team, which she says helped her stay active.
Van De Graff says Carmona has gone from 100.9 pounds of body fat down to 50.6.
The CDC estimates one in every five children in the U.S. is overweight. "They need to learn now how to eat because it will carry over as they become young adults and finally in their older years," says Van De Graff.
Carmona still has 15 pounds left to go to get to her goal of 150 pounds. She then plans to work part time at diet center, inspiring others to lose weight too.