Richland Man Loses 150 Pounds
Posted:
Updated: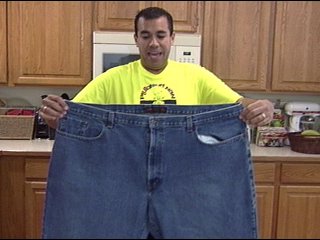 RICHLAND, Wash. - At his biggest weight Miguel Reina was 327 pounds. He started gaining weight after college and was morbidly obese for about 9 years.
"I just got to the point where I was just over eating and you're in love, newlyweds. You don't really focus on those things and you just let yourself go," said Reina.
After years of letting himself go Miguel reached a breaking point and decided to make a change, not only for himself but for his family. "I was already diagnosed pre-diabetic. The diabetes, the high cholesterol, all the health warnings were already starting to show up." said Reina.
After many failed diets Miguel tried something different. He combined his diet and exercise with the support of his friends. "I ended up actually starting my own support group, having people that I was accountable to, people I can basically enter into a commitment with where they would check in with me and encourage me."
In just three months Miguel lost 60 pounds, but he didn't stop there. In less than a year he lost a total of 150 pounds. "When I look back, even at the clothes and stuff I can't believe that was me. I'm that much in shock. And people who haven't seen me in awhile, family members that haven't seen me they're in shock."
Since losing the weight Miguel has completed over a dozen road races including his first marathon. He says the key to weight loss is sticking to a plan. "It's almost like writing a prescription. If you follow it to the tee, it will work. And that's the way I did it, I stuck to the plan everyday and you know what, it'll happen."
Miguel's main goal now is to maintain his weight loss and continue being healthy.