Helping low income families become homeowners
Posted:
Updated: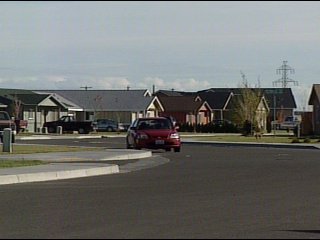 PASCO, Wash. -- A housing development that helps low-income families become homeowners adds another to the community.
The Almanzar family immigrated to the U.S. and are putting two kids through college. Friday they officially own their first home. It was all made possible by First Story, a non-profit that helps low income families purchase homes.
Maria and Ignacio Almanzar say they are "really thankful and excited and grateful to everybody that has helped out, thankful for God. Our dream has finally come true."
The Almanzars are not alone. Dozens of families have made Tierra Vida their home. In English it means "land and life".
Roger Bairstow with CASA L.L.C. says, "for us it's not just about the houses. It's about the people moving in. Roger Bairstaw works for CASA L.L.C. which is an affiliate of Broetje's Orchards. Their main goal is to provide their employees with an opportunity to become first time homeowners.
However, it's not only limited to Broetje's employees. The community provides affordable housing to all low-income families.
"Home ownership is a piece of the American dream. Everybody has the idea of wanting to own their own piece of land and their own house and that's something that we can offer here at a far more affordable price," says Bairstow.
Tierra Vida started with 73 lots and now there are only about 5 lots left.
Cody Tapia is a new homeowner and says "it's especially good for a new homeowner. There's a lot of activities that the neighborhood put on. So for us it was a perfect, nice neighborhood. Obviously people take care of their homes, they take care of their yards."
For families like the Almanzar family, they are just excited to finally be homeowners.