What does it take for CBC to cancel classes
Posted:
Updated: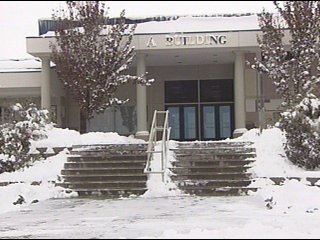 PASCO, Wash.-- Tuesday morning we received more than a dozen calls from people asking about Columbia Basin College.
The school was open Tuesday, but many wondered why and said CBC almost never closes. However, last night CBC did cancel evening classes. One person joked on KNDU's Facebook page that she thinks it would take "an act of congress for CBC to delay."
We talked to Bill Saraceno, the Senior Vice President of CBC. He says like any other school district, an employee, usually Saraceno himself, goes out early in the morning and drives the roads. He explains, "I started out at 3:00 this morning, driving all the roads in the Tri-Cities. I put on about 42 miles. I was making sure that the bridges were sanded, which they were this morning, that I-82 was cleaned up and sat down and made a decision based upon the fact that we don't have to depend on school busses." He says part of his decision also depends on whether or not the college can clear its parking lot and sidewalks. He says on Tuesday, snow was shoveled and sidewalks sanded by 6:00am. Saraceno says he also takes the forecast into consideration. For example, on Tuesday, forecasters were saying the snow would stop. He says the forecast of part of why he called off evening classes Monday, because it was supposed to continue snowing and become windy.
Saraceno says if a student can't get to school because of the roads in his or her neighborhood, teachers will work with the student and it won't hurt his or her grades.