Family may have reason for car crash
Posted:
Updated: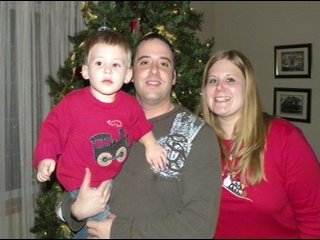 KENNEWICK, Wash.—Many are asking why the driver was going on the wrong way on I-82 Sunday night. The driver's family says they may have an answer.
26-year-old Marco De La Mora was a diabetic. He left work, because he wasn't feeling well. On his way home, his family says his blood sugar most likely dropped thus causing a car accident.
"He had this tragedy happen to him due to this awful disease that he did not choose," says Ramiro De La Mora, Marco De La Mora's brother.
27-year-old Heather Davidson and 30-year-old Stephen Metzger Junior were killed. The couple's 3-year-old boy, Brennen, survived.
He is pretty bruised up here and there, especially from the car seat. Doctors said he had loving parents, because he was strapped in there just right otherwise he wouldn't be here," says Stephen Metzger Senior, Stephen Metzger Junior's father.
Metzger describes his son as a very loving father. He had completed five years in the Marines and recently moved to Pasco to be with his fiancé, Heather Davidson, and son, Brennen.
De La Mora says his brother was working at Hollister and hoping to pursue a career as an electrician.
"I want people to know especially the family, the grieving family, that we are very sorry. We feel their loss. It was a great loss for all of us," says Ramiro De La Mora.
The Metzger family established an account for the benefit of Brennen at Community First Bank.
The De La Mora family has an account on Marco's behalf at HAPO Community Credit Union. The account number is 2023090.