State budget cuts affecting local health services
Posted:
Updated: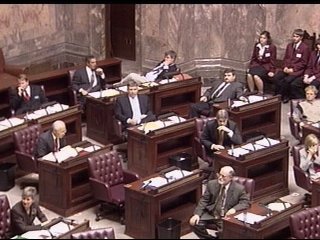 RICHLAND, Wash -- Cutting one billion dollars in the next 7 months and 5.7 billion in the next two years is what's on the agenda for Governor Gregoire and Washington lawmakers.
"Essentially we lost about $56 million in the current budget to the passage of Initiative 1107 which got rid of the candy and pop tax. but all the rest of the money that we lost is due to the economy not recovering as quickly as our forecaster predicted and he thought we were going to have a lot more sales tax than we have," says the Director of Communication Glenn Kuper with the Office of Financial Management.
He says Governor Gregoire is not happy about making drastic cuts to healthcare and education. " She's looking to get rid of the basic health plan which provides subsidized health care for low income people in the state. There are some medicaid program that are optional that we don't have to provide that we're probably going to have to get rid of," says Kuper.
Some of those cuts have already shown up in Benton and Franklin Counties. Ed Thornbrugh, the Director of Health and Human Services for the counties says they've already cut $600,000 from mental health services and about $400,000 in chemical dependency treatment. Employment benefits for those with development disabilities have also been cut.
Barbara Mead, the VP of Behavioral Health at Lourdes Counseling Center in Richland says it's going to affect the working poor the most. "This a population that is not on medicaid. They make too much money to be on medicaid, but they have no other health insurance. And it's going to get much worse," says Mead.
"In March, the legislators are considering additional cuts, not only for mental health but for other populations, including the pharmacy services for all the patients on Medicaid. They're thinking about reducing or eliminating any pharmacy benefits. So if you have hypertension or diabetes or depression and take medication to help you function, those benefits would be going away," says Mead.
Governor Gregoire has not called lawmakers into a special session for next week to decide on the cuts.