Medical marijuana theft leaves patient with more problems
Posted:
Updated: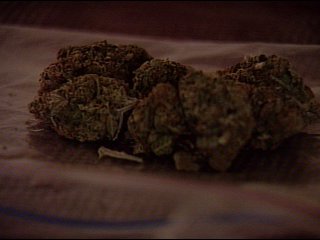 RICHLAND, Wash. -- Prescribed medicine is used to alleviate pain for many illnesses, but when the prescription is for medicinal marijuana, and it is stolen...what are the patient's resources?
Leeanne Hoskins was diagnosed with multiple sclerosis over a year ago. Her prescribed medicine, marijuana, is used to reduce her problems. However, a robbery has caused new problems for her. Thieves took about $5,000 worth of marijuana and growing equipment from her home.
"I have to find someone who has a medical marijuana license and I don't know a lot of people around you know, so basically I'm suffering," explains Hoskins.
Washington state law permits people like Hoskins to have only a 60 day supply. According to Chet Biggerstaff of the Three Rivers Collective, is a common problem.
"Certainly, still a major safety issue. There are a number of patients, one of our members had his plants in a locked green house in his backyard. These people jumped his fence, broke the green house door and took all of his plants, and they were ready to harvest," says Biggerstaff.
Hoskins faces a variety of challenges. She also tells KNDU, "if anybody felt what I felt, they would suffer. It's everyday pain. Bones, muscles, especially the injections, the side effects, the tightening of the muscles."
Because of the theft, Hoskins will have to depend on caregivers for her marijuana while waiting 6-8 months for her supply to grow back.