School District budget for snow
Posted:
Updated: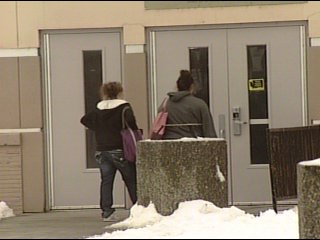 KENNEWICK, Wash. -- The winter weather came early this year leaving parents and students asking the ever important question: will there be school tomorrow, and if so, what time will it start?
Lorraine Cooper, with the Kennewick school district says, "our maintenance crews are out very early, every morning trying to work on all of the parking lots and sidewalks at our building."
Not only is this weather causing crews to work hard, it's also costing the school districts a lot of money.
Steve Aagaard is with the Richland School District. He says, "just the paying of over time for staff, if they have to come in and take care of a lot of removal of snow, snow blowing, making sure our grounds sidewalks, the roads around our school are safe and another one like would be the order of de-icer."
The Richland, Pasco and Kennewick School Districts all have money set aside for inclement weather and as of now, there hasn't been an impact to the budget.
If this weather continues, it could be a problem. "In the Spring we'll evaluate some of our purchases. For instance, there may be a maintenance equipment that we would like to replace that we would put on the back burner. We also might look at things like not watering as much, changing those schedules up to try to save resources and money," says Cooper.