Seattle...most dangerous city for an earthquake
Posted:
Updated: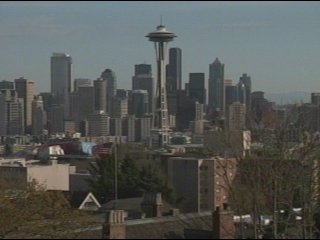 SEATTLE, Wash.—Scientists are now saying there's a valuable lesson that can be learned from the January earthquake in Haiti. The catastrophe killed at least a quarter million people and injured another 300,000.
The lesson learned is if you live in an area with the potential for big earthquakes, even if they don't happen very often, you have to design your buildings to withstand them.
"Taller buildings, larger buildings in general, are designed to standards that we now know are sub-standard for the possible earthquake," says Peter Yanev, World Bank Consultant.
During a UCLA earthquake symposium, speakers discussed how to minimize earthquake risks, and which cities are most at risk. The answer is Seattle, and other big cities in the Pacific Northwest.
"The Earthquake risk in Portland, in Seattle, in Vancouver and all the cities in-between is significantly higher than what we have in California," says Yanev.
Earthquake building codes are not a stringent in the Pacific Northwest as they are in California, and there's a massive fault system offshore. The Cascadia subduction zone is capable of producing an earthquake greater than magnitude eight, which is equal to the one that hit Chile in February.
"We're going to see the collapse of major structures. We're going to see the collapse of high rise buildings," says Kit Miyamoto, Structural Engineer.
Scientists say that tough construction codes save lives, but the problem is they don't usually get made tough enough until after there has been a huge disaster.