Benton and Franklin Counties have the most green jobs in PNW
Posted:
Updated: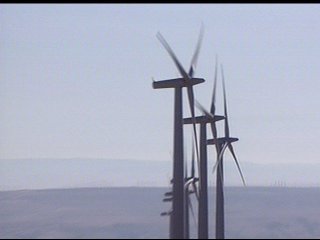 KENNEWICK, Wash. -- According to at the study done by LMEA economist Chris Thomas, in 2009, green jobs represented only 3.3 percent of total employment in Washington State. However, in Benton-Franklin Region green jobs represented 8.2 percent of total employment, which was the highest share then in any of the other 12 regions in the State.
Largest percent of green jobs in Benton-Franklin region belonged to professional services of 23.4 percent share and to administrative support and waste services with 27.4 percent share.
In regards of the occupation, in Benton-Franklin region 34.4 percent of green jobs belonged to architecture and engineering occupations, which includes highly skilled, experienced technical workers who are at the Hanford site. Most in demand green occupation in the area in Hazardous Material Removal workers.
However, Benton-Franklin region has four occupations that are expected to grow on average of 2.5 to 3.0 percent a year, which include; civil engineers, geoscientist, environmental scientists, and natural sciences managers.
TRI-DEC President Carl Adrian says, "TRI-DEC has been leading an effort with the community called Mid-Columbia Energy Initiative. We believe this community can become the energy hub for the state, if not all the Pacific Northwest and not just in energy production but also in development of new technology associated with energy and deployment of some new technology."
Also, Benton-Franklin region in 2009 had the largest private green jobs of 89.9 percent compared to any other areas in the Washington state. Private Green job share in Washington State was at 76.7 percent. Study found that Benton-Franklin area was number one when it comes to green job skills, were 24.8 percent more different then non-green job skills, compared to Eastern Washington where 83.5 percent of green job skills were identical to non-green job skills.