Americans Winning Streak Snapped
Posted:
Updated: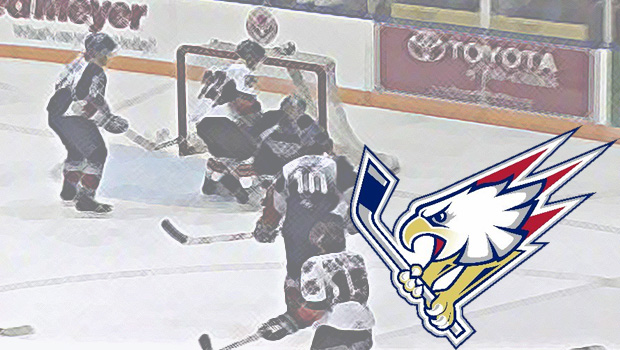 Portland, OR.---
The Portland Winterhawks (22-6-0-3) earned a 5-1 win over the visiting Tri-City Americans (16-10-1-1) at the Rose Garden Friday, snapping a four-game losing streak.

The Winterhawks continue to lead the WHL with 47 points in the standings.

Portland opened the scoring 4:11 into the first period when Oliver Gabriel slid a gorgeous cross-ice pass to Nino Niederreiter at the right faceoff circle, who fired it past Tri-Cities netminder Drew Owsley to give Portland the 1-0 lead. The Winterhawks struck again with 16.2 seconds left in the period when Derrick Pouliot brought the puck up ice, fed a pass to Riley Boychuk, who then found Brad Ross in front of the net, who beat Owsley to make it 2-0 going into the second period.

Portland extended the lead to 3-0 at the 16:41 mark of the second period on a power play when Ryan Johansen collected a rebound in front of the net and beat Owsley for his 15th goal of the season. It was the lone goal in a period in which the Winterhawks outshot the Americans 23-7.

Niederreiter scored his second goal of the night 44 seconds into the third period on a 5-on-3 power play, as he collected a cross-ice pass from Ryan Johansen and fired it top shelf to give the Hawks a 4-0 advantage.

Tri-Cities got on the board at the 10:22 mark of the third period when Kruise Reddick scored on a 5-on-3 power play to cut Portland's lead to 4-1. But the Winterhawks responded at the 17:02 mark with their fifth goal of the game, scored by Johansen, to push the lead to 5-1, which would be the final.