Wildcats Take Down Another Ranked Opponent
Posted:
Updated: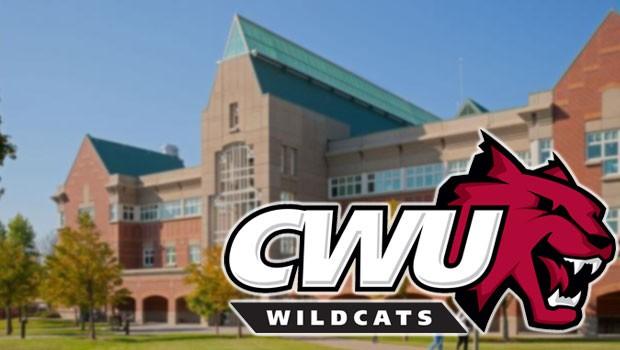 SEATTLE (Dec. 4) -- The 24th-ranked Central Washington University men's basketball team used hot shooting and a balanced team effort to defeat 23rd-ranked Chaminade University of Honolulu, 92-81, on Saturday evening in its final game at the SPU Invitational.

The 7-0 Wildcats now have wins over both ranked opponents they have faced this season, as they also defeated then-11th-ranked Metro State last weekend. Last season, Central had a 1-5 record against ranked opponents.

Central Washington shot 54.7 percent (35 of 64) from the field and had five or more players score in double figures for the fourth time this season. Five different Wildcats -- including three bench players -- reached that scoring plateau in Saturday's victory.

Senior center Chris Sprinker (Tacoma, Wash./Curtis HS) scored a game-high 21 points for the Wildcats, adding five rebounds and three blocked shots. Senior forward Jamar Berry (Tacoma, Wash./Franklin Pierce HS), who played for Chaminade two seasons ago, scored 16 points against his former team on 7 of 13 shooting.

The Wildcats got an offensive boost from their reserves as the CWU bench outscored the Silverswords' non-starters 36-8. Senior Coby Gibler (Bainbridge Island, Wash./Bainbridge HS) and junior Jody Johnson (Seattle, Wash./Franklin HS) each scored 13 points of the bench, and Johnson also brought down 11 rebounds to post his first double-double of the season.

In the first half, the Silverswords jumped out to an early 5-0 lead and Central answered back with a five-point run of its own. The two teams battled back and forth, as there were six ties in the first half, but after Chaminade took a one-point lead with 1:41 left in the half, Johnson sank three-pointers on back-to-back Wildcat possessions to help Central end the half with a 48-44 lead.

CWU never relinquished the lead in the second half, with its largest lead reaching 13 points. The Wildcats shot 58.3 percent (14-24) in the second half and made 4 of 7 three pointers. Senior guard Chris Scott (Las Vegas, Nev./Bonanza HS) scored all 10 of his points in the final stanza as he made 7 of 8 free throw attempts in the final 49 seconds of the game to help CWU to the final 11-point victory.

All five of the Chaminade starters scored in double figures, with Steven Bennett leading the way with 18 points, followed closely by Chris Curtis and DeAndre Haskins with 17 and 16 points, respectively.

Central Washington, which played its fifth game in the past nine days, will next face Saint Martin's University in a Great Northwest Athletic Conference counter next Saturday (Dec. 11) in Lacey.