Kiona-Benton City Schools prepare for possible budget cuts
Posted:
Updated: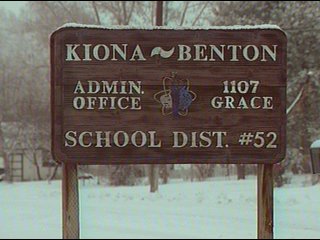 BENTON CITY, Wash. -- The Kiona-Benton City School District is preparing for cost cutting measures, but the effort to save money, backfires with an increase in classroom size.
This may look like any classroom, but the fear of budget cuts the Kiona - Benton City School District may have to take has some parents concerned, "The kids do not get the one on one privileges that they need from the school and the teachers that their in, and the teachers get exhausted because they're trying to control them all," says parent Amanda Thompson.
For a school district that has already cut teachers to save money, it's left school administrators seeing more increases in crowded classes, "There use to be a k-4 enhancement and so now, it's down to k-3 and they're considering cutting that portion as well. So we reduced there in the last cut losing the 4th grade increased our class sizes anywhere from 3 to 5 students in a classroom, "says Rom Castelleja, superintendent of Kiona-Benton City School District.
Schools like Kiona-Benton City Elementary School have already seen several 4th and 5th grade class rooms expand to 30 students. With another cut, teaching will only get tougher says 5th grade teacher Lisa Stade, "it would be more difficult to maneuver in the room and have the partner projects on the things that extend the learning or capitalize on their interest and things that they need, because it would be more management and less individuality within the classroom."