Layoffs loom for Yakima city employees
Posted:
Updated: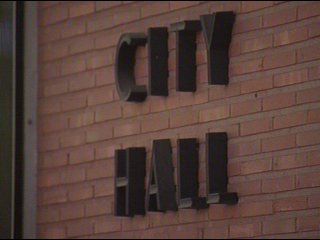 YAKIMA, Wash- The Yakima City Council is scheduled to vote on the 2011 budget Tuesday. That budget takes into account a $2 million shortfall.
In October, city manager Dick Zais warned that 30 city jobs would face everything from furloughs to layoffs. Today he adjusted that number is around 22, and the November election results are to thank for those saved jobs.
Washington voters saved the city of Yakima about $1.3 million dollars of revenue when they rejected the initiatives to privatize liquor sales. That saved nine city jobs.
But there is still a shortage of about $2 million. The city has scraped together money saved from jail costs, overtime reductions, and drug forfeitures.
"So that's helping but it's still not enough. There's still potentially as many as 15 or 16 positions impacted and maybe 8 or so layoffs", says Zais.
Included in those proposed layoffs, are two firefighter positions. In October, as many as six firefighters were at risk of being laid off. However the department opted to eliminate administrative positions, cuts that mean less office hours, no firefighter led school fire drills, and less community events.
"There's a lot of programs that are going to be dropped that are not essential to saving a life that day", predicts Interim Fire Chief David Willson.
Still, even with those cut backs, two firefighters stand to be laid off. The chief says a city the size of Yakima should have 120 firefighters... we currently have 86. The reduction to 84 will put department at the bare minimum federally required to fight fires from inside a building.
" Without all of those 5 companies, basically we change out tactics to fighting from the outside and we'll lose some houses", says Willson.
The city council will vote on the latest budget proposal Tuesday. If approved they will vote again on December 14 to finalize the decision.