Former Benton County Judge suffers heart-attack on overseas mission
Posted:
Updated: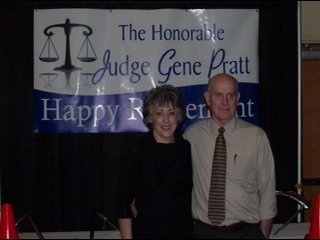 WEST RICHLAND, Wash. -- Former Benton County District Court Judge Eugene Pratt retired almost two years ago from the bench after serving for more than 30 years.
Sunday, he suffered a heart attack while doing missionary work with his wife Linda in Thailand. They've been living there since October.
"Thailand has a lot of young girl involved in the sex trade activity...My parents go and minister to these girls to get them out of this situation, and kind of show them some other options. My mom has a talent for sewing so she is trying to teach them new trades and new ways to make money," says Alison Moore their daughter who lives in West Richland.
On Sunday she got a dreaded phone call. "My husband answered the phone and said, you're kidding me and I went what? and I could hear my mom on the other end," says Moore.
But things got even more complicated when Gene Pratt could not use his health insurance over-seas. His surgery procedure cost $15,000 -- money that was supposed to be used to do their missionary work.
"They needed $15,000 or they wouldn't do the procedure, so we sent it over. my mom called this morning, 6:30 our time that the stint was put in and he's pinking up and he's looking great," says Ashley Montelongo their other daughter.
But the Pratts who use their personal money for mission work are now low on funds, and need help to carry out their mission. They plan on staying in Thailand until October. If you wish to help out they have a non-profit savings account set up at GESA Credit Union under the name, "Reign Of Blessing."
They are also asking for the community's prayers. If you wish to contact the Pratts, you can email them at LindaAndGene@gmail.com