Local Medicaid dental services users worry about cuts
Posted:
Updated: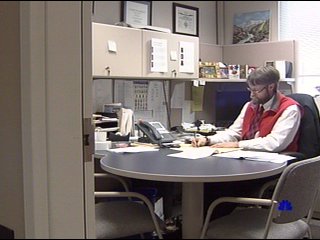 YAKIMA, Wash. - Local families and health clinics are worried about state cuts scheduled for next year to Medicaid dental care for adults and are already seeing the impact before they take effect.
Cory Antone is a mother of four who used to work in construction but is currently using Medicaid because of recent family problems. Recently, Antone has used her dental benefits as often as twice a month. She says that even with coverage from Medicaid, the program doesn't cover all of her costs.
"It's going to get worse," said Antone. "Because then it's just going to be just extractions, you know it's just going to be based on an emergency basis, so I'm thinking everyone is going to get their teeth pulled out of their head."
In Yakima County, 6,604 people use Medicaid dental services. In Benton and Franklin counties, the number is 5,616. They make up one-third of all people on Medicaid among the three counties. There are more than 100,000 people in the program across the state.
Community health clinics are already seeing the impact of the decision to stop funding adult dental care through Medicaid.
"For us its had a very direct impact on dramatically scaling back our planned offering of services to the community," said Dr. Russell Maier of Community Health of Central Washington.
Maier's organization was planning to expand its coverage but canceled those plans. Community Health has also reduced existing hours of service.
The region brings in $4 million in payments to clinics that will be lost with funding cut to the program.