Ams Trade Stebner to Kelowna Rockets
Posted:
Updated: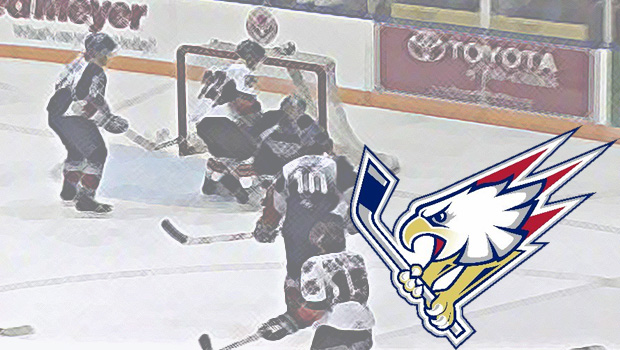 KENNEWICK, Wash. -- Tri-City Americans Governor/General Manager Bob Tory announced today that the team traded 20-year-old defenseman Zak Stebner and a 7th round pick in the 2011 Bantam Draft to the Kelowna Rockets in exchange for a 4th round pick in the 2011 Bantam Draft and a 8th round pick in the 2012 draft.
Stebner, listed at 6'3 206 pounds, was acquired by the Americans from the Calgary Hitmen on October 14. Since arriving in Tri-City, Stebner has played in 15 games, totaling seven assists and four penalty minutes. For his career, Stebner has played in 233 WHL games, between five different teams, while collecting 25 goals, 87 points and 298 penalty minutes.
With the move, Tri-City's three overagers are defenseman Tyler Schmidt and forwards Kruise Reddick and Neal Prokop. After the deals today, Tri-City's roster sits at 24 players (15 forwards, 7 defensemen and 2 goaltenders).
"This was one of the most difficult moves I've ever had to make," explained Tory. "In the end, I had to do what was best for the hockey team, keeping in mind that I care for each of these players as individuals."
"We wish Zak all the best in Kelowna and thank him for his contributions over the short time he was here."
Tri-City hosts the Seattle Thunderbirds on Friday, December 10 in the first of a home-and-home doubleheader between the division rivals. Game time is 7:05 p.m. at Toyota Center before shifting to ShoWare Center on Saturday.