Replacing a Legend: Ellensburg Girls Basketball
Posted:
Updated: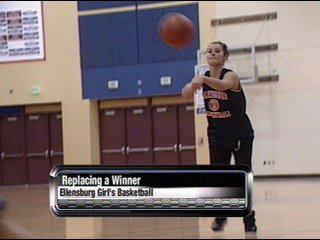 Ellensburg, WA.---
There's no tougher task in sports than replacing a proven winner at Ellensburg High. Craig Faire ran the girls basketball program for 19 seasons, racking up 300 plus wins, and making it to the state tournament the last eight years. The person assigned to replacing a Bulldog legend would be Kerri Fahey.
Girls basketball at Ellensburg has a new look to the bench. After former head coach Faire left after 19 years of service. His assistant, Kerri Fahey took over. She's not new to the hardwood, playing her college ball at Central Washington. However, this is her first experience as a head coach.
Fahey said, "I have some big shoes to fill. You know Craig Faire was... Is an awesome coach. The nice thing is he's really laid the foundation that I can just follow up on and hopefully bring some of my own flare to the program. And yes I do feel the pressure. We've finished quite well for many... Many years in a row."
In fact, the Bulldogs have placed in state the last four seasons. All of which Fahey served as an assistant under Faire. Making that switch from the friendly assistant to the one in charge, can be tricky.
Fahey said, "You know really I feel it's been a super smooth transition. They know who I am. They kind of know my style. I'm not somebody who is going to come in and all the sudden as the varsity coach be a big time yeller or anything like that."
Senior forward Kaitlin Quirk added, "I liked having her become the coach cause I knew that she would have the same kind of... She knew how we played before... So we wouldn't have a new coach coming in not knowing how we play as a team."
Fahey's energy seems to have inspired a squad that lost four starters from a year ago
Senior Captain Shannon Bland said, "We have more heart than we ever had. This team. Like their hungry, and so we're willing to work for it."
Her first game as a head coach came Saturday night, a loss to West Valley. The team bounce backed this past Tuesday with a win against Chelan.