Americans and Pats Swing Blockbuster
Posted:
Updated: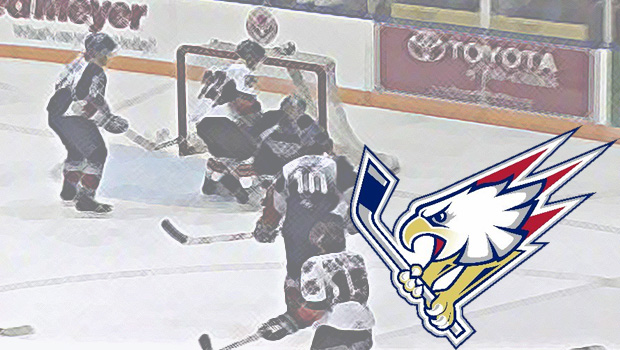 KENNEWICK, WA – Tri-City Americans Governor/General Manager Bob Tory announced today that the team has acquired 19-year-old forward Carter Ashton and a 3rd round pick in the 2012 Bantam Draft from the Regina Pats in exchange for 18-year-old forward Tanner Olstad, 17-year-old forward Nils Moser, a 1st round pick in this year's bantam draft as well as 2nd and 5th round picks in the 2012 draft.
Ashton, the 6'3 200-pound right winger, was a first-round (29th overall) selection by the Tampa Bay Lightning in the 2009 NHL Draft and is currently in Toronto as an invitee to Team Canada's National Junior Team Selection Camp. This season, the Saskatoon, Saskatchewan-native has appeared in 29 games and registered 16 goals, 27 points and 44 penalty minutes. For his WHL career, Ashton has appeared in 206 games between the Pats and the Lethbridge Hurricanes, totaling 75 goals, 137 points and 267 penalty minutes. Ashton, who was the Hurricanes' 1st round (6th overall) pick in the 2006 Bantam Draft, is coming off back-to-back 50-point seasons.
Ashton is the son of Brent Ashton, who played for the Saskatoon Blades from 1975-79. The elder Ashton went on to play 14 seasons in the National Hockey League, appearing in 998 games and scoring 284 goals and 629 points.
"Anytime you have an opportunity to get a player of Ashton's ability, you have to take a serious look at it," explained Tory. "We have added a premier player in Ashton to our lineup."
Moser, listed at 6'0 190 pounds, was Tri-City's 2nd round (44th overall) pick from the 2008 Bantam Draft. This season, the right winger from Canmore, Alberta has appeared in 20 games while recording a goal and 15 penalty minutes. For his career, Moser has played in 58 WHL games, all with Tri-City, picking up three goals, four points and 39 penalty minutes.
Olstad, who was Tri-City's 8th round (172nd overall) pick in the 2007 Bantam Draft, has appeared in a career-high 20 games this season, totaling one goal, three points and nine penalty minutes. The Calgary, Alberta-native has competed in 33 WHL contests for his career, collecting one goal, four points and 13 penalty minutes.
"We would like to thank Tanner and Nils for the time they have spent with our hockey club," Tory continued. "We wish them all the best in Regina."
The Americans want to wish Ashton the best of luck at Team Canada's National Junior Team Selection Camp and will look forward to his arrival once his obligations have been fulfilled.
Tri-City hosts the Seattle Thunderbirds tonight in the first of a home-and-home doubleheader between the division rivals. Game time is 7:05 p.m. at Toyota Center before shifting to ShoWare Center on Saturday. Tickets are available through all Ticketmaster outlets including all Fred Meyer outlets, the Toyota Center box office, or online at ticketmaster.com. The game will also be broadcast live on NewsTalk 870 AM, starting with the Sterling Savings Bank Warm-up Show at 6:45 p.m.