Ams Complete Weekend Sweep
Posted:
Updated: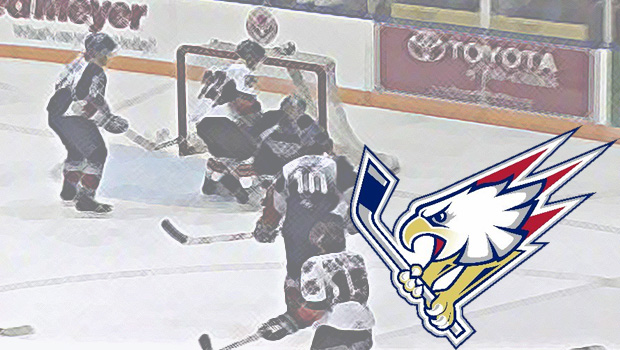 KENT, December 11, 2010 — The Seattle Thunderbirds were defeated 5-1 by the Tri-City Americans Saturday night at the ShoWare Center.
The Americans first goal of the game was scored nine seconds into a power play by Patrick Holland, assisted by Brooks Macek and Neal Prokop at 2:07 of the first period.
Tri-City forward Jordan Messier added a pair of goals 11 seconds apart later in the first. Messier scored unassisted at 8:30 and again at 8:41. The second goal was assisted by Zachary Yuen and Adam Hughesman to make it 3-0.
At 12:28 of the first the Americans added another goal by Justin Feser to extend their lead to 4-0. Assists went to Brendan Shinnimin and Brooks Macek.
The Americans led in shot 19-7 after one period.
In a scoreless second period, Seattle outshot Tri-City 11-7.
At 3:58 of the third period Mason Wilgosh extended the Americans lead to 5-0 on a goal assisted by Brendan Shinnimin.
After falling to a 5-0 deficit, Luke Lockhart deflected a Brenden Dillon shot into the back of the net at 5:29 of the third period to put the T-Birds on the board. Burke Gallimore also assisted on the play.
The T-Birds outshot the Americans 8-7 third period but Tri-City finished with a 33-26 advantage in shots.
Michael Salmon saved 28 of 33 shots on goal for the Thunderbirds and his record is now 0-1-1-0. For Tri-City, Drew Owsley stopped 24 of 25 shots on goal in 51:59 minutes in net. Chris Driedger replaced Owsley in the third period and stopped the only shot on goal he faced in 8:01 between the pipes. Owsley got the win and his record is now 15-9-0-1.
The T-Birds face the Spokane Chiefs Tuesday, December 14, at 7:05 p.m. at the ShoWare Center.