Volunteer Center closes, leaving many without help
Posted:
Updated: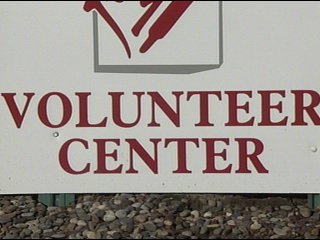 KENNEWICK, Wash. -- An important resource for a lot of local agencies is also getting ready to close. The Benton Franklin Volunteer Center is folding, but many agencies rely on volunteers. Agencies including 2nd Harvest in Kennewick.
2nd Harvest will have a tougher time providing food to those who depend on them, because 2nd Harvest often depends on volunteers for much of its work.
Kathye Kilgore, with 2nd Harvest, says, "volunteers to 2nd Harvest and most non-profits in the community, that's our ability to do our job. We don't have the money to have that many staff on board, so literally volunteers provide probably 60% of the workload for us."
With the Benton Franklin Volunteer Center closing, it means volunteers looking to do that workload will have to look a little harder without a resource to connect them. But despite the bad news, some helpers are not giving up.
Volunteer, Holli Calder-Cox says, "I'm just not willing to give up. The community's not giving up on us and we're not going to give up on them."
While many workers aren't giving up, they will have to start looking elsewhere to volunteer. So where is the center telling people to go?
"We're going to be referring them to volunteer agencies where they can apply directly with them. we will no longer be referring them," explains Monty McDaniel from the Benton Franklin Volunteer Center.
Other organizations that receive help from the center, like Kennewick General Hospital say they are well known enough that volunteers will contact them directly. But the Volunteer Center points out, they send people to a lot of places they may never have heard of.