Yakima Bears Hire Vicente as New Manager
Posted:
Updated: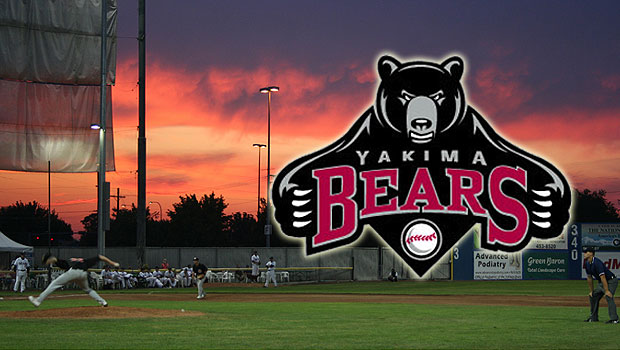 YAKIMA, Wash. -- The Yakima Bears in conjunction with the Arizona Diamondbacks have announced their coaching staff for the 2011 season. The Yakima franchise will have a completely new look with all 3 coaches from last year's playoff team being replaced or promoted.
The Bears will be led by new manager Audo Vicente. Audo has spent 3 seasons managing within the Diamondbacks system most recently in Visalia for the long season "A" affiliate. In 2009, he led the Missoula Osprey within one game of a Pioneer league championship going 40-36 on the year. Audo had a brief playing career with the Dbacks organization being signed out of the Dominican Republic at the age of 18. Vicente has managed teams to winning records 2 of the last 3 years and will work to get Yakima back to the playoffs for a second year in a row.
"We are excited to welcome Audo Vicente as our manager for the 2011 season," said Bears general manager K.L. Wombacher. "Audo is a young, up and coming manger that has already displayed success. We look forward to the energy he will bring to the ballpark each and every day. "
Taking over for recently promoted Andy Abad at hitting coach is former big leaguer Jacob Cruz. Having played 9 seasons at the MLB level, Jacob will bring an experienced approach to the young Yakima roster. Cruz was drafted in the first round of the 1994 amateur draft by the San Francisco Giants. He played for 5 teams at the big league level including the Giants, Indians, Rockies, Tigers, and Reds. His best season was in 1999 when he hit .330 with the Cleveland Indians. This will be Jacob's first season as a coach in the Dbacks system.
Making his debut as pitching coach is Doug Bochtler. Having spend 6 seasons in the big leagues, Doug will also bring MLB experience to the young players assigned to Yakima. Doug was drafted by the Montreal Expos in the 9th round of the 1989 amateur draft. He made his MLB debut on May 5th, 1995 with the San Diego Padres. Doug has a career ERA of 4.57 with 260 innings pitched at the big league level. He played for 4 teams including the Padres, Tigers, Dodgers, and Royals. Doug Drabek, the Bears 2010 pitching coach has been promoted to the Dbacks affiliate in Visalia, California as well.
The new coaching will begin in spring training, remain in Scottsdale for extended spring training, and report to Yakima around mid-June. The Bears open the season on the road June 17th in Vancouver, BC, and return for the home opener Wednesday, June 22nd. Season tickets, mini plans, and flex plans are now on sale at the Bears downtown office or online at yakimabears.com.