Kennewick School District moving
Posted:
Updated: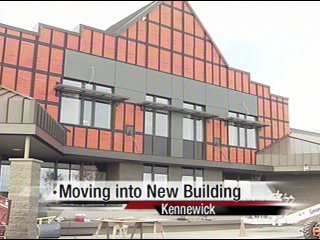 KENNEWICK, Wash. -- The Kennewick School District will have a new home beginning next year. Administration workers are already packing up and moving out. The final touches are currently being placed on the old Food Pavilion grocery store on 4th Ave. that will house the Kennewick School District.
The first phase of moving in began Wednesday. Secretary Ellen Love says, "my first reaction was, 'where am I going to put everything?' But we are excited, it's exciting to have a new building."
The excitement has been growing since 2007 when the district purchased the former Food Pavilion building using over $4-million from capital project funds. Now the entire district is moving in. As for the old space, Lorraine Cooper, with KSD said, "they're both over 50 years old and are not really suited to providing the level in services in terms of technology and the ability to provide services like professional development, trainings."
Workers moving in look forward to operating in a space designed for the 21st Century instead of the 20th.
Community Education Coordinator, Terry Andre tells KNDU, "in today's world, we have our computers we have more sophisticated telephone needs. We have the printers, things that need a lot more draw and electricity, and that was a challenge in the old building."
The district says the moving process for all the departments will continue in phases for the next couple of weeks up until the January 3rd opening date. There will be a formal debut to the public on the 12th.