Budget cuts affect public health
Posted:
Updated: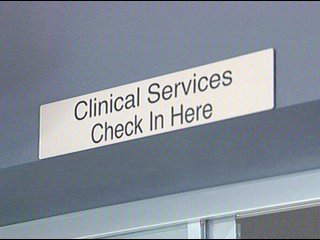 KENNEWICK, Wash. - Budgets are being sliced and diced all over the state to help offset Washington's $1.1 billion deficit.
In fact, some of the cuts come from the state health department. In the last two years, the Benton and Franklin County Health District had to let go of 17 full time employees.
"We don't have enough staff to man the phones, and maybe day to day you don't notice that but when you get an outbreak or something like that, we wont have the people to respond," said Dr. Larry Jecha with the Benton Franklin County Health District.
Starting January 1st, Governor Gregoire has implemented a 6% reduction for health districts for 2011 and for Benton and Franklin counties that's about $78,000 from their state fund.
"We've had to decrease a lot of staff, our home visits are down, you know, those things are things we wont be able to give as good of service. We already decreased, not open at lunch hour," Dr. Jecha.
Doctor Jecha says funds have been low for some time now. Which is why the district has partnered with the Community Health Alliance.
"If we attack it on a policy level, then we reach an entire population and the effects are long lasting because typically the changes have been institutional and not near as expensive as programs," said Brooke Dubois with the Community Health Alliance.
Dr. Jecha adds that as the population continues to grow, more funding will be needed.
"Our payoffs come later and that's the problem with getting anyone's attention in the prevention mode because no one wants to pay something now for later."
Doctor Jecha says more cuts may be on the one way, but we wont find out until lawmakers return to Olympia in January.