Staff and students give high marks to Freshman Campus halfway through the first year
Posted:
Updated: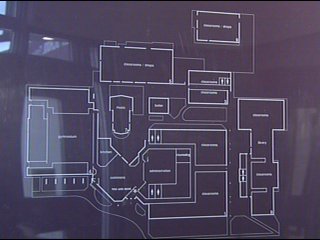 WEST VALLEY, Wash. – The West Valley School District opened a one-of-kind campus in the state just for freshman this fall and as they prepare for winter break Friday, staff and students agree after one trimester they are off to a good start.
"It's just us and our own little community," says Jordan Goday, a freshman at West Valley High School. "It's fun cause you know everybody and just walk through the halls and just be like hey, I know you."
From the outside, the freshman campus looks just like the old high school but inside, there is a new library, new classrooms and fewer students.
"I was a little scared I have to admit but really excited, you know," said Freshman Lauren Caprile. "It opens a whole new realm of possibility."
The need for classroom space at grade levels across the district as well as making the high school experience less intimidating lead to the creation of a freshman campus. Ninth graders were part of the junior high as recently as last year and less involved with the high school.
Dr. Jean Seibert is the principal of the freshman campus. She believes this concept works well because students in their first year are so much different from their peers getting ready to graduate.
"You know going to the high school with... men and women, because that's what are 18, 19 year olds are, there not children," said Seibert. "Fourteen year olds are still... children."
The district now breaks the K-12 experience into five different schools: elementary school through fourth grade, middle school for fifth and sixth, junior high for seventh and eighth, the freshman campus, and finally high school.
Teachers say isolating ninth graders not only accommodates their students' young age but it also helps them to grow up.
"Now that we're in our own building, it's kind of nice to see their maturity level can increase," said Ben McMurry, a teacher and administrative intern at the new campus. "Their responsibility level can increase, and then we can also expect more out of them."
Students say this format gives them the best of both worlds. They can have their own space but also participate in other activities with sophomores, juniors, and seniors.
"It's kind of nice to be able to have a transition period where we can get used to being in high school without the pressure of being around all the upperclassmen," said Caprile.
Administrators, staff, and students all agree that while the district may have two campuses, they are all a part of one high school.
"You have a lot more school spirit cause at prep assemblies we compete with them and go to their assemblies but we can have our own assemblies," said Goday. "We feel a lot more involved and a lot more school spirited."