Ocasio Returns, Burba Takes Over as Pitching Coach
Posted:
Updated: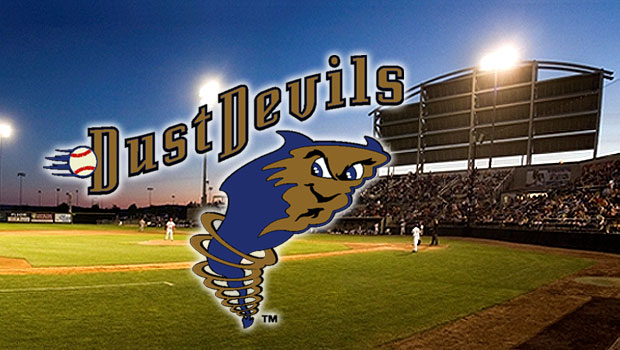 Pasco, WA---
The Colorado Rockies have announced the coaching staff for the Tri-City Dust Devils for the 2011 season. Manager Freddie Ocasio, hitting coach Anthony Sanders, and trainer Andy Stover will be returning to the Dust Devils, while pitching coach Dave Burba will begin his coaching career in the Tri-Cities.
Ocasio is back for his sixth season as the Dust Devils' manager and eleventh on the team's staff. Ocasio has led the team to two Eastern Division championships and was the 2009 Northwest League Manager of the Year after guiding the team to a franchise-best 47 wins. His overall managerial record is 188-192.
Burba spent 19 seasons in professional baseball, including 15 seasons in the Major Leagues with Seattle (1990-91), San Francisco (1992-95, 2004), Cincinnati (1995-97), Cleveland (1998-2001, 2002), Texas (2002) and Milwaukee (2003-04). Burba compiled a career record of 115-87 with a 4.49 ERA, 762 walks and 1,398 strikeouts in 511 Major League games. He replaces Joey Eischen, who was promoted to Asheville (low-A), while Eischen replaces Dave Schuler, the Dust Devils' pitching coach in 2009, who was promoted to double-A Tulsa (double-A).
Sanders returns to the Dust Devils for a fifth season as hitting coach. A former outfielder, Sanders played parts of three seasons in the major leagues with the Mariners and Blue Jays, and played in the minor leagues for 14 seasons.
Elsewhere in the Rockies organization, former Dust Devils managers Ron Gideon and Stu Cole return in their roles as minor league field coordinator and Colorado Springs (triple-A) manager, respectively, while former pitching coaches Doug Linton and Darryl Scott return as the pitching coaches in Colorado Springs and Modesto (high-A), respectively.
The Dust Devils' 2011 season begins on June 17th against the Everett AquaSox. Ticket packages are on sale now and start at just $49, with full-season tickets available for as low as $259. Special ticket rates are available for groups of 20 or more. Season tickets, mini-plans, and group tickets can be purchased by contacting the Dust Devils front office at (509) 544-8789 or at the Gesa Stadium box office.