Home sales expected to rise in 2011
Posted:
Updated: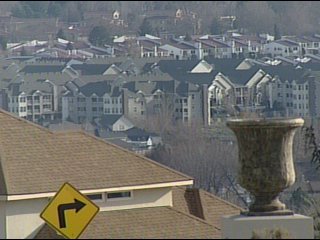 KENNEWICK, Wash. - The Tri-Cities continues to boom with businesses and housing.
In fact, here in the Tri-Cities about 3,092 homes have been sold in 2010 and real estate leaders expect a 5-10% increase in sales next year. "As we are seeing in the end of 2010 it's that the worse is behind us. We are starting to turn the corner, the economy is improving," said Paul Roy, Tri-City Association of Realtor's President.
Paul adds that as the economy improves the federal government allows lenders to provide more loans. In fact, just last month the federal reserve pumped millions of dollars into the economy to make available for investment. "So now as they reduce their stringent lending practices we believe that more home buyers will be able to purchase them then in the last few years," said Roy.
President of TRI-DEC, Carl Adrian, says this is great news for our area. He also says that when Hanford stimulus jobs start to go away next year it won't have a big affect on the housing market. "I'm sure that some of the restaurants and maybe hospitality venues may be affected, but in terms of home sales I think our home sales in the housing market will continue to increase in the community," said Adrian.
Adrian says we would only be affected if larger corporations like Conagra or Lamb Weston were to leave, because those employees are permanent. "Most of the new hires for stimulus are in local apartment complexes, they are in the RV parks and that sort of thing because they know they are temporary employees," said Adrian.
Roy adds that now is the best time to buy a home, especially since interest rates are at an all time low. He also adds that they're the best long term investment.