Ams Finding Chemistry
Posted:
Updated: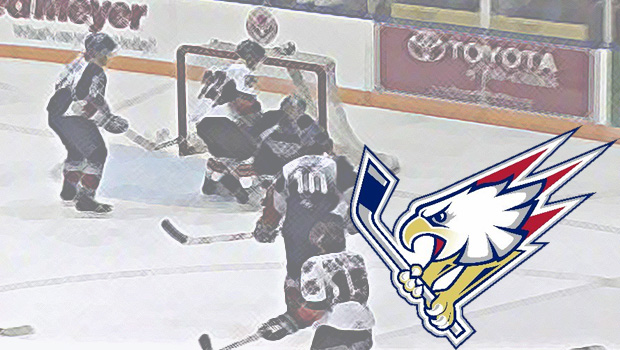 Kennewick, WA.--
The Americans line up this season can be likened to a deck of cards. Shuffle them up... Deal them out... And see what hand you get.
In the preseason several Ams were taking part in NHL camps and were missing valuable time playing together.
When the season started some of the team's centerpieces weren't healthy, or out of the line up for disciplinary reasons. Not to mention the countless roster changes the organization has made this year.
However, in the last couple weeks the key parts like Kruise Reddick, Neal Prokop, and Brendan Shinnimin have returned to the line up, and finally in game shape. The result, the Ams have won six of their last seven games.
Ams Brendan Shinnimin whose tallied 28 points in 18 games said, "Having everyone you know in place... We've finally been able to establish some lines and establish some systems that everyone can go by and not having to switch things up all the time because of the guys we have in the line up. So it's been easier to teach one thing and not having to keep change it up."
Head Coach Jim Hiller added, "You know as we juggled the line up in the early part of the season we didn't have a lot of consistency with line mates. A little bit more comfort. A little bit more chemistry, and we can take it from there. There's not so much bouncing around with a new line mate and trying to find some chemistry with that."