Ams Fall on the Road
Posted:
Updated: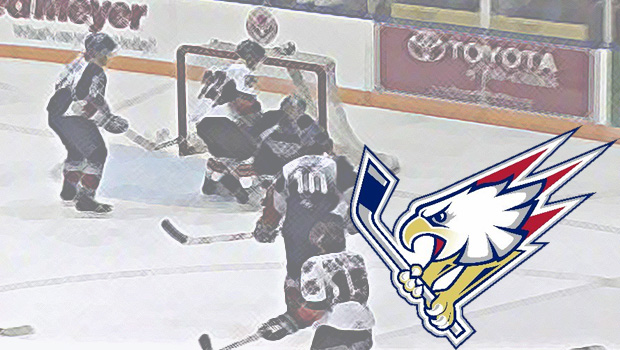 Everett, WA – The Everett Silvertips scored three goals in the third period to come back and defeat the Tri-City Americans, 4-2. Tyler Maxwell, Josh Winquist, Brennan Yadlowski and Scott MacDonald scored for Everett. Tochkin earned first star of the night with three assists. Ryan Murray had two assists for Everett while Kent Simpson won his 11th game of the season making 24 saves.


Winquist scored the first goal of the game just 24 seconds in to give Everett a quick 1-0 lead. Tochkin collected the puck behind the net before making a pass to the bottom left circle where Winquist went top shelf blocker side past Drew Owsley. Tri-City tied the game at 2:16. Mason Wilgosh made a good pass to Adam Hughesman on top of the crease who snapped a quick shot low, blocker side past Simpson. The Americans took their first lead of the game at 9:49. While on the power play, Hughesman scored his second goal of the game going low, blocker side for a 2-1 lead.

Maxwell tied the game at 2:01 of the third period. Tochkin collected the puck on a Tri-City turnover in the Americans zone firing a shot on goal before the rebound was picked up by Maxwell. Maxwell slid the puck on the ice past Owsley for his team leading 24th goal of the year. Everett regained the lead on the power play at 6:49. Brennan Yadlowski scored his third of the season with a hard wrist shot from the point making the score 3-2. Owsley was pulled with 58 seconds remaining for an extra attacker. Kent Simpson made a huge glove save Brendan Shinnimin to keep Everett up. MacDonald scored on an empty Tri-City net to make the score 4-2 and conclude the scoring.