CWU alums return to NBC's "The Sing-Off" for finale
Posted:
Updated: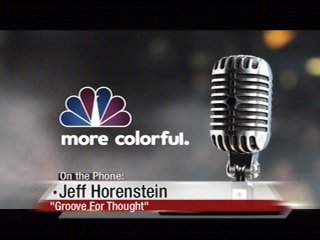 LOS ANGELES, Calif. – Central Washington University alumni and members of "Groove For Thought" may not have advanced to the finale of "The Sing-Off" but they will return to the NBC stage Monday as one of many performances planned for the night.
The group spent most of the day in L.A. rehearsing for the finale, which will air live on the east coast. The first four episodes of the show were taped in August so the group had returned to the Northwest for much of the time since production wrapped in the summer.
Since the new season began airing in December, the success of "Groove For Thought" has brought attention to Seattle and CWU. The group lives on the west side and many of its members studied in Ellensburg and one is a current student at the school.
"The music ed[ucation] program is certainly well known for putting out all of the top music teachers in the area," said Jeff Horenstein, CWU alum and Groove For Thought member.
In January, the group plans to headline a concert in Seattle and Horenstein says they hope to make a return to the Central Washington area in the new year.
The season finale of "The-Sing Off" airs Monday at 8:00 p.m. on KNDO. It will feature performances from all the groups as well as the four finalists and guest stars.
Horenstein says he's glad "Groove For Thought" brought attention to the music program at Central and is thankful for the time he and other group members spent at the school.
"It's certainly something that's helped us become better musicians and helped us through this whole process," he said.