A Change In Attitude: Columbia Basin Basketball
Posted:
Updated: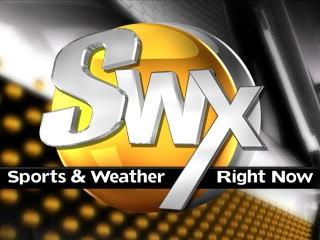 Pasco, WA--
Only one team can call themselves a champion at the end of the day. In two of the last six seasons, the Columbia Basin women were the NWAACC champs. Last year, the Hawks were unable to be crowned, and it wasn't due to a lack of talent.
Something just didn't click at Columbia Basin last season. A year when the team just wanted to play on the third day at the NWAACC championship tournament.
Sophomore captain Lauren Walker said, "I felt like at times we may have lessened our drive. I don't know we may not have pushed ourselves to the best of our ability, and we want to push ourselves this year."
@ The Columbia Basin Women entered this season with the belief it could become a champion. And you can see it in the team goals it set at the beginning of the year, with the number one item to win an NWAACC championship."
@ Sophomore Jorie Freeman said, "You never if this is your last year playing basketball, like competitively. And you want to go all out because you want win. Of course we want that ring."
Sophomore captain Tina Miller said, "We have a lot more like energy , everyone is a lot more excited." For now her excitement will be tempered as she will be sidelined for three weeks due to a stress fracture.
Walker added, "I'm sophomore and I need to take that leadership this could be my last year touching a basketball in competitive ball play."
Miller said, "And the commitment we put into it... We make a lot of sacrifices off the court, so we can improve and help each other out."
When the players make those expectations there's a little more value in them, instead of when the coach just sets them. The net result, this year's Hawks are 8-0, and are the only unbeaten team in the league. If last night's 57-55 win over defending champs Walla Walla is any indication, these Hawks mean business.
@ Freeman said, "Last night when we were playing Walla Walla for the championship game... Like it was so close at the end... And everyone on the bench... Even everybody on the court... Was like we're not losing... Like I don't want to lose."
And right now... They haven't.