Red Cross Real Heroes: nominations wanted
Posted:
Updated: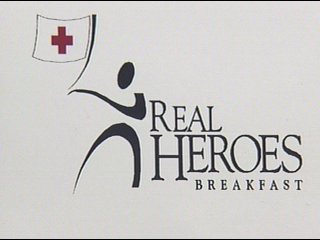 YAKIMA, Wash. -- The Yakima Valley Chapter of the American Red Cross is looking for nominations to help honor local people for the Real Heroes Luncheon in March.
Each year, KNDO partners up with the Red Cross to put on an awards ceremony in Yakima, honoring people for their extraordinary life saving acts.
The deadline to submit nominations is January 15, 2011.
Lisa Reinhart, executive director for the Yakima chapter Red Cross, explains that nominations can be firefighters, people in law enforcement, young or old people, or even a pet. "We're really looking especially for nominations for youth, humanitarian, other people who are real heroes out there," added Reinhart.
The "Real Heroes" selected will be recognized in front of fellow community members at the annual awards ceremony on March 8, 2011.
Reinhart says they'll be doing things different this year, instead of having an awards breakfast at the Yakima Convention Center, they'll be having an awards luncheon at the new Black Box Theater, located behind the Capitol Theatre.
You can pick up nomination forms at the Red Cross located at 302 S. 2nd Street in Yakima, or download forms at http://www.kndo.com. Go to the top of our homepage and click on the Community Tab, where you'll see Real Heroes. If you have any questions, contact the Red Cross at 457-1690.