WSP warn of drunk drivers during holidays
Posted:
Updated: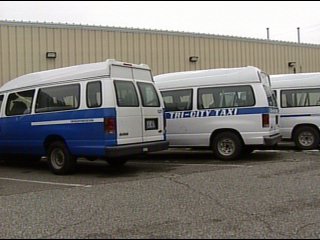 KENNEWICK, Wash. -- Washington State Patrol wants to remind drivers to stay safe this holiday season.
"People are off of work. They are attending holiday functions, Christmas get-togethers, family parties, work parties all those different things, contribute to higher number of DUI's on the roadways," says Lt. Roger Wilbur with WSP.
He says nearly 3 out of 10 Americans will be involved in an alcohol related crash at some time in their lives. Each year in the US, drunk or drugged drivers are responsible for killing one person every 33 minutes. At any given time, 2% of drivers on the road are DUI. Research suggests that late nights and weekends, 10% of the drivers can be DUI. Holiday weekends are even worse.
Last year in Washington, there were 41,000 DUI arrests.
Alex Bedoya, the HR manager at Tri-Cities Taxi says this is one of their busiest times. That's why they've teamed up with the Ben Franklin Transit to offer Night Services.
"If they want to go party, we can pick them up when they call and schedule, and we start picking people up after 7:00 PM and they only pay $3.00," says Bedoya.

Ben Franklin Transit's Trans+Plus Night Services has limited capacity and can only be used in the evening Monday through Saturday from 7 PM to 12:30 AM The last scheduled pick-up will be at 12:15 AM. It is not a daytime service.

Trans+Plus Night Service provides a unique, demand response, curb-to-curb service within Ben Franklin Transit's boundary area, except for the Hanford area north of Battelle Blvd., and the Prosser and Benton City areas. When you call the Trans+Plus telephone number (545-0684) between 2 PM and 11:45 PM, Monday thru Saturday, you can schedule a ride from where you are to where you want to go. Call early, there are only a limited number of rides available
This service is only available in the Tri-Cities and West Richland.