Top 10 Local Sports Stories of 2010: #8 Ams Brothers
Posted:
Updated: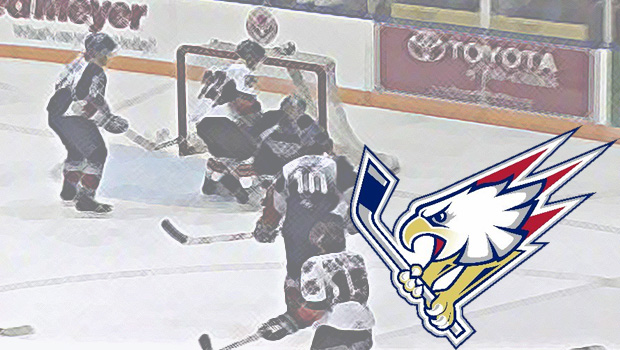 We're on to #8 in our top 10 countdown of the best local sports stories of the year. On the rink two brothers in Jordan and Marcus Messier were reunited, after spending a couple years apart from each other.
For the past two years, older brother, 18-year-old Jordan, and younger brother Marcus have only spent time with each other during the summer months. Now that 16-year-old Marcus plays for the Ams full time, the two are back to living together full time and acting like brothers once again.
Marcus said with a smile, "when I take his car and when I'm not back in time ... He loves to text me three or four times even though he knows I'm reading them I just don't send anything back ... So he just he loves to be naggy."
Jordan said, "I give him the gears a little bit if he's out there too long and I want to get out there and do something."
Marcus added, "I'm always uh, not much of a neat person so everything is all over the ground and stuff so ..."
Jordan whose a bit of a neat freak said, "oh my god, you should see the pile of clothes he's got in his room over by the closet. We kind of have a line divide it right up the middle but I usually keep it pretty tidy. He's a little bit of a mess."
Marcus then added, "picks on you. That's just how it goes I guess. He's got a foot on me so."
Jordan responded, "We most disagree with probably ... I don't know we got a different style of clothes ... I think Taylor Swift's hot and he likes Carrie Underwood, stuff like that."
It's not all laughs and hard times for these two. Each have a deep admiration for the other's game.
Marcus said, "It's great for Jordan to be here with me. He's helped me out since day 1 from when I was 15. He's helped me get in the gym, he's helped me on the ice. He's been a good role model for me."
Jordan added, "He's always been such a good defensive player ... And that really comes 1st for him ... It's something I admire from a young player like that so he works hard, if he pays his dues, he'll get his chance."
We ran this story back on November 27th, and four days later young Marcus tallied his first goal of his WHL career against Medicine Hat. His only goal to date.
Older brother Jordan having a solid season with 20 goals and 10 assists, and ranks third on the team in total points.