Top 10 Local Sports Stories of 2010: #7 Historical Drive
Posted:
Updated: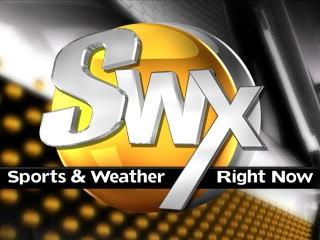 The countdown continues to our number one local sports story of the year. We continue with number seven, and the story about an Unlimited Light Hydros Champion. Kayleigh Perkins began her quest to become a full time driver in the unlimited circuit earlier in the 2010 calendar year. Here's her story:
In 2009, Kayleigh Perkins took home the Unlimited Light championship, and she won here in the Tri-Cities. She has an even a bigger challenge and a bigger opportunity ahead of her, the chance to test the U-1 Oh Boy Oberto in Seattle. She would be the first woman ever to drive a turbine-powered boat, and the second to try to qualify in an Unlimited.
Perkins said, "It's very very empowering to feel that I'm doing something that you know, somebody else hasn't done yet. And it's really funny that maybe five years from now it'll be easier for other girls get where I've gotten."
When she does she knows as she goes into new territory for women, and with that comes pressure. Perkins said, "I'm held to higher expectations and higher standards than most other drivers as, you know, it's kind of fun. Cause the more people that doubt me, the more it fuels me."
The backing of last year's national champion and current U-1 driver Steve David helps. "He was saying, what was special about you, and I was saying it was your desire, your willingness to learn, and listen, and not concerned about being a hotshot, she's just concerned about doing the right stuff.">
Unlimited driver and older brother Brian Perkins added, "It's pretty cool. I I have to say I'm really proud to call her my sister. And I can't wait for it to happen. She's she's like a kid in a candy store right now. And it's going to be a pretty emotional day for all of us."
=====
A few months after this story ran Kayleigh got her chance to drive an turbine unlimited hydroplane at Seafair. Becoming the first female driver ever to do so, and just the second woman to drive an unlimited hyrdo since Brenda Jones did it in 1982.