Sheriff resigns to pursue new career
Posted:
Updated: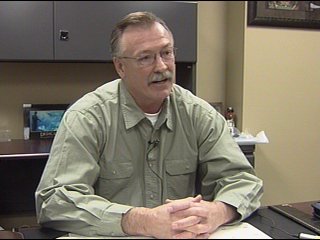 KENNEWICK, Wash. -- It's no surprise that Sheriff Larry Taylor has an affection for animals. But after arresting people who sometimes act like animals ... Taylor is leaving his job to work with the real life furry creatures.
Taylor decided not to run for re-election so he could pursue another passion, working with animals, "I'm excited about the new endeavors I'm going into, and I'm very compassionate about animals, as you well know, and something I'm looking forward to."
Taylor is leaving his 34 year career in law enforcement to become the head of the new animal control service. So it's no coincidence that his greatest achievement was breaking up a puppy mill ring.
"Animals were seized, 371 to be exact, plus additional ones that were born while in our custody and the fortunate thing or gratifying thing is that all the dogs were adopted out and went to good homes," says Taylor.
Despite Taylor's excitement for a new career, there's appreciation over his time as sheriff.
"I greatly enjoyed my time, not only as sheriff but also my 34 years in law enforcement and my 12 years as sheriff have been incredibly rewarding too."
The sheriff says in his eleven years as the head of the department, he has received the help of many of his employees such as under sheriff Paul Hart, who is also retiring on December 31st. Taylor begins his new job with the new animal control service on January first.