Ams Take Aim at Road Redemption
Posted:
Updated: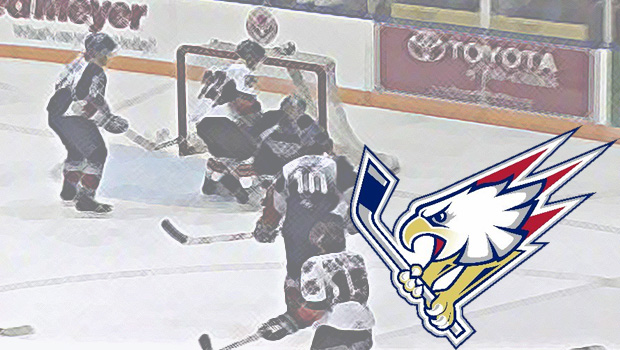 Kennewick, WA---
It appears the schedule makers in the WHL have a sense of humor. After a week of rest the Ams brace for four games in five days. The first of which begins tomorrow night, in part one of a home and home with Portland. The current US division leader. The last time the Ams took on the Winterhawks on the road, they suffered their worst defeat of the year, 5-1.
Americans head coach Jim Hiller said, "You know I thought that was an important game in the fact we played really poorly.. But we came and we watched a little bit of video we saw the areas that we were poor in... And I thought we responded to that. I thought we've been good sense then. So I think we've cleaned that up... We saw how poor we were and we know we made the adjustment. We believe. Going back in there we should just play with a little more urgency like we have lately."
The team leader in points, Adam Hughesman said, "And it was a bad game for us. Jim got out on us. We got to take the body... Work hard... And move our feet and I think we'll be fine."
Depending how you look at it, it's a good thing only one Tri-City Americans player is participating in the World Junior Hockey tournament. That would be Carter Ashton, who has yet to lace up for the Ams, after the trade before Christmas break.
With that said, Their opponent the next two nights has four members in the World Juniors. A good opportunity for the Ams to gain ground on the US division leading Winterhawks.
Hughesman said, "I know if we were missing a few guys they wouldn't take it easy on us. We're not going to take it easy on them... And so we're going to try and expose them the best we can... And hopefully it works out to our advantage."
Ams assistant captain Brendan Shinnimin said, "We can't take these games lightly. There missing guys... A lot of these teams are missing guys at the World Juniors and we can really take advantage of that."
Hiller added, "It's the old cliché you take it one day at a time... One game at a time. So that's where we're at. Have a good practice day feel the puck again and go into tomorrow into Portland and be willing to battle."