Update on body found in Kennewick canal
Posted:
Updated: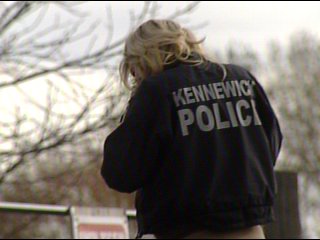 KENNEWICK, Wash. -- 46 year old Denise Cole was found dead in a Kennewick canal Monday morning. An autopsy was performed Wednesday, but the Benton County Deputy Coroner says the still don't have a cause of death, but there were no wounds or bruises on her body. They do know that Cole's body was in the canal at Gum and 36th Avenue for about 8-10 hours.
KNDU spoke with some residents along Deschutes Place in Kennewick who say Cole was a transient in the area.
The coroner's office is waiting for a toxicology report, but that could take weeks.
A long time friend of Cole's says she was a great person but did have run-ins with the law. She says Cole was also trying to kick a drug habit about six years ago.
------------------------------------------------------------
Previous story:
KENNEWICK, Wash. - The Benton County Coroner's Office has identified a woman found dead in a Kennewick canal Monday as 46 year old Denise Cole.
Cole reportedly had paperwork with her name on it in her clothing, and pictures were used to confirm her identity.
Her body was found in shallow stormwater and mud in a canal at Gum St. and 36th Avenue late Monday morning. People who knew Cole say she was homeless, and was known to stay along Deschutes Place.
No word on a cause of death yet, but Benton County Deputy Corner, John Hansens says, "anytime you find someone in a canal with a lot of unknown circumstances, it's suspicious, yes. So we're going to do an autopsy tomorrow morning, Wednesday, about 11 o'clock. We have a pathologist that's coming here. He'll be here with Kennewick Detectives."